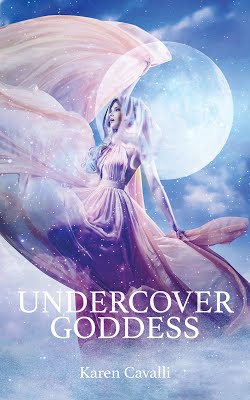 Book 1 of the No Boundaries Trilogy
Fantasy
Date Published: July 24
Publisher: Blue Fortune Enterprises LLC, Lavender Press
 In 2400 BCE Crete, 18-year-old Mave keeps the old spirituality alive,
primarily through her clay chips and the symbolic images she paints on them,
the original runes. She falls in love with Tear, a semi-divine being born
both male and female, and finds an ally in Inna, a former holy prostitute
kicked out of her communal home. The Gigante from the northern tribes marry
the holy prostitutes then replace the Goddess of the temple with a Sun God
who loves order and lighting bolts. Girls and women, formerly revered
stand-ins for the Goddess and her creator, the cave-dwelling Ssha, either go
underground with their beliefs or find a way to fit in the new culture. As
it turns out the old ways of the Goddess had its flaws, and this creates the
opportunity for the Gigante and their sun God to move in.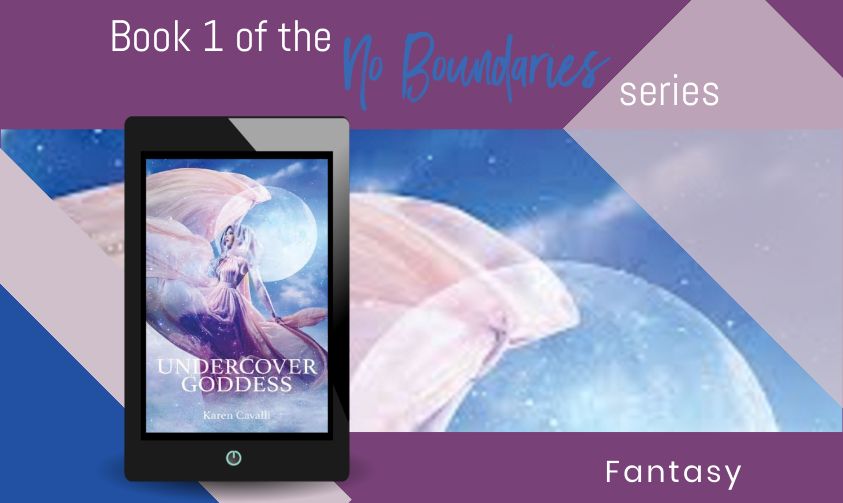 Excerpt from Chapter Two:
After dining on field greens and parsnip, Mave watched the sun's glow fade from gold to pink then the violet of dusk. Soon the people in her village would leave their homes and roam the foothills of Ssha Mountain while the veil between worlds thinned. Some would have visions and some would not, but all would experience straddling two worlds, like standing in two rivers at once. 
Mave felt safe at the kitchen table, even with the dark closing in on her. The kitchen walls were thick with Anta's spells, keeping Mave and her mother protected. Feeling brave, Mave leaned her head out the window and counted falling stars, numerous this time of year. Then she searched for her constellation, the Crone, a figure in a flowing cape poised between worlds. What it really looked like was a straight line of bright points with a spray of more glittering lights off its back and a bright star at both top and bottom. On the other side of the sky, Mave found the Traveler, her rising sign, a group of stars that seemed to have legs jutting out of it.
Her reverie was interrupted by the brisk sound of hooves clattering into the yard and her mother shouting even before she dismounted. 
"Mave! Where are you?"
Too tired to run, Mave rose from the table and struck a piece of flint on the stone floor and lit a candle. She jumped as her mother's boots stomped down the corridor to the kitchen.
"There you are," her mother said, her voice booming off the walls of the kitchen. She strode up to Mave and pressed her palms against her eyes, and Mave's sense of safety dissolved. She fought not to scream.
They parted, and Audria stood with her hands on her hips, her eyes flashing like sparking coals hot enough to melt frankincense resin. Mave tried to think of an escape, but her thoughts fled as her mother's look skewered her to where she stood. 
"Draw near, my girl, I have a story to tell. Void, I'm hungry. Any food?"
Mave prepared a corver of cold greens and parsnip and placed it in front of her mother.
"Sit," her mother said.
Mave sat.
"I took a little trip today," Mave's mother said.
"That's nice." Mave looked away.
"Don't you want to know about it? It concerns you," her mother said. "And the Ssha."
"Me and the Ssha?" Mave asked, her voice squeaking out. She sat back in her chair and folded her arms. "Tell me if you want. I don't care."
Audria patted the scrolls on her back. "Have a sniff," she said, cocking her head toward the scrolls. "You can smell the Ssha." 
Mave leaned forward, took in a huge breath and fell against her chair back in a coughing fit. "You tricked me," she said, rubbing her nose. "It smells like the latrines."
"Lime," her mother said, and put her nose in the scrolls and took a deep a breath as though they were a bouquet of roses. "Reminds me of when I was a girl, and they lived among us."
"What do the scrolls say?" Mave asked.
Her mother lifted the sling holding the scrolls off her back. "There are prophecies about this time, when the sign of the Tromper with his ax and scale begins to rise in the east, his bright stars blocking out Venus. We've always thought of the Tromper as a kind of joke. A man in charge? No one could take that seriously. But today I saw something in your chart that changed that."
Mave sat silently. They'd been through this before. Audria would discover some awful thing in Mave's chart, go crazy for a while, and then realize she'd made an error in her celestial calculations. She never made mistakes with anyone else's chart, only Mave's.
"Don't you want to know what it is?" her mother asked.
"Whatever." Mave traced a crack in the table with her finger. 
Her mother leaned toward Mave and took her hand in hers. Mave pulled her hand away.
"Listen to me," her mother said. "Something is about to happen, and I think you're a part of it."
"Oh, mother, please, not again. Just last month you saw an earthquake coming in my chart, due to hit a week ago, and look, I'm still here. Nothing happened." Mave turned her head to listen to the villagers singing as they left their homes for the hills. "And what about Be's warning that you promised to give the people?"
Audria listened to the singing, looking both dreamy and excited. "I have to go soon. The initiation's about to start." She laid her hand on the smelly scrolls. "We'll talk about these tomorrow. And about Be's warning…" She paused. "How did you know about that?" 
The singing grew louder. Something rose up in her mother and, to Mave's eyes, rippled along her skin. 
"Stay in tonight," Mave said, pulling on her mother's arm as she rose to leave, the soft singing passing by their house. "Stay with me instead of going into the dark."
Audria looked at Mave as though she didn't know her. "Another time," she said, and blew out the candle. "Tonight is an initiation." 
Her mother left then, running out of the door into the night. Mave started out after her, lead on by the full moon and its light, but stopped a few yards from the door. Like a dog, her hackles rose. The breath of the spirits whooshed on her neck. She ran back to the house and at first could not find the door. She slapped the stucco as though blind and moved from one end of the stone wall to the other, trying to find the door. She fell inside, panting, and crawled into the tiny room where Anta kept clean cloths. There, she curled up into an old cape of Anta's and fell asleep.
About the Author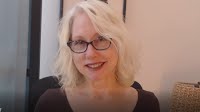 Karen Cavalli, née Lound, writes fiction and non-fiction. Her work
has been published online and in books. Her work has won awards including
Outstanding Secondary Science Book. She is a graduate of Old Dominion
University where she earned a B.A., and The University of Alabama's
MFA in Creative Writing Program where she studied with Margaret Atwood. She
has worked in technology for over 10 years. She taught a writing course on
the topic of psychological descent at the University of Minnesota and in
North Carolina. Her work in technology has taken her to India and China and
allowed her to work with individuals in Mexico, the United Kingdom,
Australia, New Zealand and the emirate of Dubai. She loves her local Savage
library and volunteers there. She can be contacted at
kcgoodguide@gmail.com
Contact Links
Purchase Links