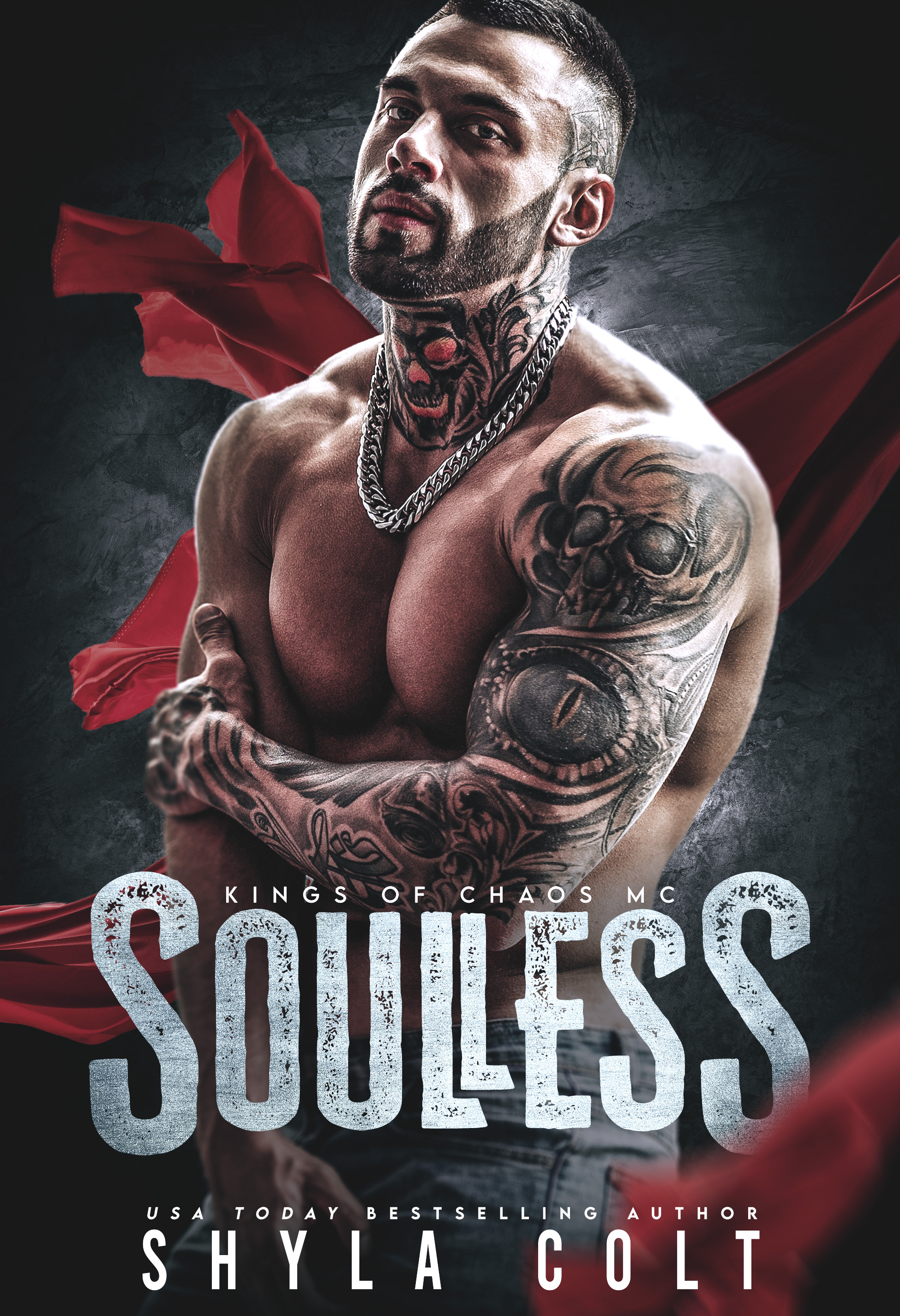 Kings of Chaos MC, Book 9
Contemporary Romance
Date Published: 01-21-2002
Warp
Life taught me not to trust. Family betrayal cuts the deepest of all, and
my kin's given me plenty of reasons to go by my road name
"Warped." A Nomad, I make a point of not getting too attached.
Then I become a godfather, and my wall begins to crumble. Against all odds,
their godmother, Jess, would infiltrate my defenses with a fiery kiss that
shows me I can have everything I'm not worthy of. A better man would
let her go, but she's become a light in the impending darkness
encircling me as my past rises from its grave and refuses to let go.
Jess
I spent my life chasing after my dreams and defying the small-minded views
of my tiny southern town. When I saw a chance at a life in California, I
took it. I never imagined a tattooed biker with dark eyes full of malice
would play a starring role in my fantasies. I knew he was off-limits, but
too much to drink has me crossing lines and set things into motion I never
thought possible. The connection we share is something I'll risk
everything for.
Is this a new beginning or the breaking point?
Excerpt
"Come here," I demand. 
Her eyes grow round, and she gives a slight shake of her head, remaining where she is against the hallway. 
"Now, Bambi," I say slowly. 
She sucks her bottom lip in and walks forward tentatively. Her heels click over the wood flooring, and I peer down at the strappy, gold sandals and groan. They'd feel good digging into my back. I'm sick of ignoring what's between us. If  I end up going to Mexico and never return; it'll be on my own terms. 
"Close the door." 
Her hand trembles as she presses the wooden door with a deafening click. 
"I tried to be a good guy and do the right thing." I grasp my knee with my hands to keep from grabbing her. Tightening and loosening my hold, I can't take my eyes off her. "I wanted to give you a chance to escape. But it's too late for that. Nothing has changed. And I'm a selfish man who lives a dangerous life. So I never fuck around when it matters." 
She swallows loudly and licks her lips. 
"I heard you went on a date." 
"It …" She shakes her head. "We didn't work out." 
"That's real good, Jess. 'Cause I would've broken his damn neck." 
Flinching, she shakes her head. "Y-You said—" 
"Fuck what I said." I crook my finger, and she walks in front of me. "I'm a bastard. A child born out of wedlock. My parents were never married, but they had a toxic bond that kept them together. When I was young, they used to take me to do robberies. I could fit into all the places they couldn't, and a lost child makes for one hell of a distraction." 
"Wa—" 
"Don't speak." If I don't get it all out now, I'll never do it.
Her head bobs in agreement, and I continue, "They were junkies. All they cared about was getting their next high. There were plenty of times when we didn't have enough food or a decent roof over our heads. I wish those memories were a blur, but I can remember the sharp pains of hunger and the desperation that comes with doing anything necessary to survive. I didn't even start school until I was seven because I was too valuable. Plus, they didn't want to be tracked by the government. 
"I was always aware of how much of an inconvenience they saw me as. I learned early how to fend for myself. I was cooking for myself and keeping a stash of money I slept with for food. It was a place where you had to work hard to survive. Once we settled into a town and Dad learned to be a functioning addict, when I was eight, the beatings started. He laid into Mom and me like it was a new hobby. The sick bastard got off on it. I think he liked our pain just as much as he did the smack. Mom did more and more drugs to numb herself out. Then she settled on heroin, and shit went downhill fast. 
"When I was ten, I came home from school and found Dad beating her. She was already bloodied and limp. I couldn't tell if she was passed out or dead. His face was demonic. His eyes were black, and he had a wide grin that was too big for his face. I called out. Told him he was going to kill her, and he didn't even look at me. So, I went to their bedroom and got a gun. I walked back out, threatening him." 
I keep talking, ignoring the lump forming in my throat. "He laughed. When he hit her again, and the blood splatter coated his face and the white wifebeater he was wearing, I pulled the trigger. It shot him dead in the forehead. I didn't mean to. I was supposed to frighten him." I tremble, still remembering the way his body jerked, the light extinguishing his body, and the spray of brain matter as the bullet exited his skull. "My uncles came over and dragged him away. It wasn't spoken of again in clear words, but my mother made it clear I ruined her life. That she would've rather I be the one who died. She hated me. That I was wrong to interfere. Her heroin use spiraled out of control after that." Breathing hard, I can still see the imagery as clear as the day it all occurred. My stomach bubbles. "So, you see, I've always been a killer. It's what I know how to do. You might even say it comes naturally." 
She gives a sound of protest. 
"It's why I avoid attachments. They haven't ended up well for me. When my mother OD'ed, I was taken to live with my uncle. He seemed decent for the first six months. Things were better— there was plenty of food and attention. I thought I'd have a better life. Then the late-night visits started." My stomach lurches. "You can fill in the blanks 'cause you're a smart girl. You understand why I don't do intimacy. Kissing disgusts me, but the minute you put those pouty lips on me, you cracked my soul wide open. The rotten core I thought died years ago had a little left, and you breathed life directly into it." 
I look up and meet her tear-filled eyes. "You woke the beast and turned him into some fresh new monster. Where I'm going, I need my wits about me. I can't be worried about what you're getting into here." 
"Are you asking me to wait for you?" 
"Maybe? I can't give you promises. I'm being pulled in too many different directions right now. I don't make promises I can't keep." I won't beg. But I'm hoping for the first time in a long time. "I can say we'll talk about it when I get back." 
Stepping forward between my legs, she cups my face. "I feel it, too, War. The pull, the attraction and sense of rightness." She closes her eyes and rests her forehead against mine. "I don't want to keep fighting what's not going away." 
"Then don't." 
About the Author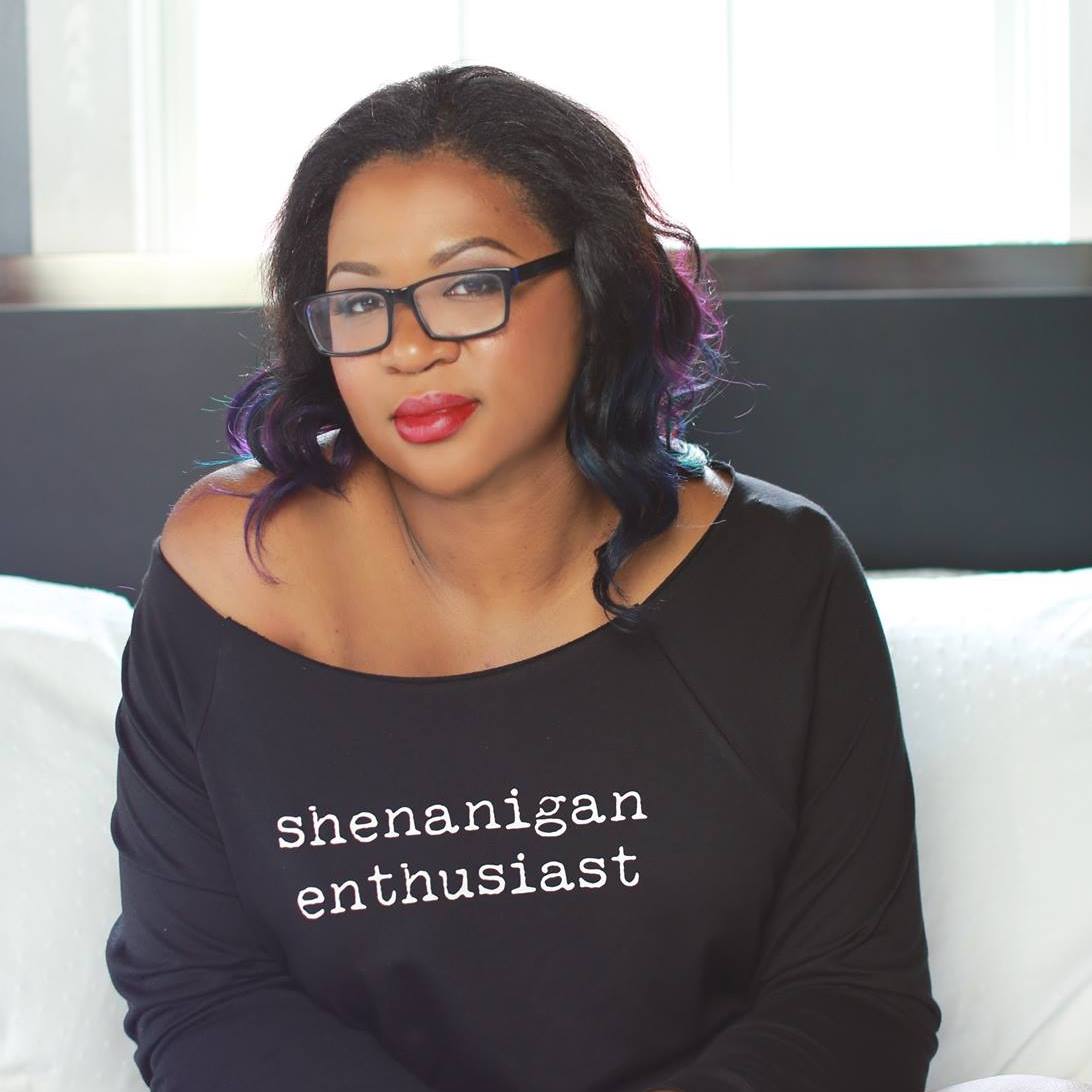 USA Today Bestselling author Shyla Colt is a chaos wrangler, chronic
crafter, and imaginary friend collector. The mom of two and a wife road
trips with her weird brood when she's not taking on a new hobby or bingeing
on spooky podcasts and documentaries. She writes strong women with sass,
plenty of nerdy tendencies, and the intriguing intense males who love them.
She can be reached at www.shylacolt.net
 Contact Links
Twitter: @shylacolt
Purchase Links